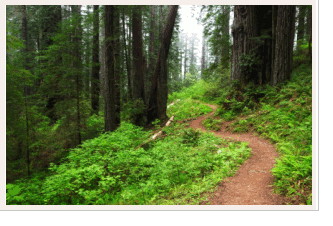 When an employee complains that a supervisor, manager, or another employee has acted inappropriately, the company should respond immediately.  If the allegation involves sexual harassment or discrimination, an immediate and thorough investigation should be conducted.
A number of options are available to the company.  It may use properly trained human resources professionals or managers, in-house employment lawyers, or outside lawyers to conduct the investigation.  Adequate time and resources, as well as the perception of bias, are factors which need to be considered.  If the accused is a high-ranking officer of the company, there is also the question of who conducts the investigation.
The company's outside lawyers have the expertise, time and resources to conduct effective investigations, however, under certain circumstances they risk being called as witnesses should the matter be litigated.  Other conflict issues may also arise.
Another option is hiring an independent investigator. Over the last 30 years, Patricia has directed and/or conducted more than 300 investigations.  As a seasoned legal counsel and advisor to HR managers, Patricia knows the value of an investigation that is prompt, thorough, and independent, with minimum disruption to the workplace.  Throughout her career, Patricia has worked with major law firms, Fortune 100 companies, small businesses, start-ups, non-profits, and government agencies throughout the United States.  Should you decide to take that option, Patricia is an excellent choice for an independent investigator.
Quarterly newsletters covering employment law issues
Suggestions on ways to comply with the myriad of employment laws and, as a result, reduce legal liability
Individual coaching where a more focused approach is necessary
Effective, interactive on-site training for supervisors, managers, and employees on the following topics:

Sexual Harassment
Discrimination
Retaliation
Federal & State Disability Laws
Family Leave
Pregnancy Leave
Writing Effective Performance Evaluations
Privacy in the Workplace
Conducting Effective Workplace Investigations
Best Hiring Practices
Independent Contractor Decisions
Federal & State Wage/Hour Laws
Management in the 21st Century
Consultations
At a moment's notice — For ten years Patricia worked as a vice president and senior counsel in the legal department of one of the largest financial institutions in the world.  At one point during her tenure, that company more than 102,000 employees.  Patricia was available at a moment's notice to consult and advise on issues ranging from what language to put into an offer letter to whether an employee should be terminated and everything in between.  This same policy is carried to CCC, Patricia's management consulting firm, where her clients can be assured of receiving prompt, thoughtful, legally-sound advice at all times.
Interim Support
Patricia's most recent temporary support position involved an extended assignment as Interim Senior Vice President of Human Resources and Chief Employment Counsel for ABM Industries, Inc., a Fortune 500 company of approximately 75,000 employees.  In this position, Patricia reported directly to the CEO and COO.  She supervised a staff of 24 employees in the corporate office and 73 human resources managers and personnel through the United States.  Patricia's duties included advising the CEO, CFO, COO and other senior executives.  In a different support position, Patricia acted as interim senior employment counsel at Visa International.  In that position, Patricia provided legal services to the Human Resources managers and business line executives throughout the company.
Human Resources Audits
Century Corporate Counsel is familiar with the nuances of the ever-changing terrain of employment law and its impact on unsuspecting companies.  Regular employment-related audits should be conducted, whether a company has 3 employees or 103,000.  This is an excellent mechanism for discovering and resolving HR issues before they fester and become significant and expensive problems.  Patricia and her associates have conducted such audits for profit and non-profit companies in various industries.
Employment policies written specifically for your company
Assistance with writing employment manuals
Review and analyze current policies
Prompt and thorough investigation of charges from government agencies, such as EEOC, by senior attorneys who are experts in agency rules and regulations
Compilation of documents and statements
Timely written response to EEOC or other government agencies
Representation and consultation during meetings and hearings
If you would like a list of specific cases and references, please send an email request.