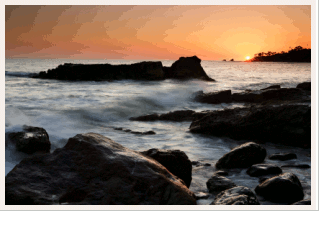 Ms. Howze is a member of the Illinois and California Bars.  She has over twenty-seven years experience in labor and employment law.  Currently, Ms. Howze is the Founder & CEO of Century Corporate Counsel (CCC), a management consulting firm.  In that capacity she has provided a wide range of legal and management services to start-ups and multi-national established companies in various industries.  Ms. Howze has been certified as an expert in employment/labor law and has worked with major law firms in California.  Immediately prior to CCC, Ms. Howze successfully established and supervised the employment/labor practice group for the Legal Department of a Fortune 100 company of more than 102,000 employees.
Over her distinguished career, Ms. Howze developed an expertise in investigating, mediating and litigating a full range of employment-related cases.  She has also conducted training in harassment, discrimination, hiring and firing processes, interviewing techniques, writing effective performance evaluations, immigration issues, family leave, independent contractor issues, and wage and hour matters.
Recently, Ms. Howze completed an extended assignment as Interim Senior Vice President of Human Resources and Chief Employment Counsel for ABM Industries, Inc., a Fortune 500 company of approximately 75,000 employees.  In this position, Ms. Howze reported directly to the CEO and the human resources managers and personnel throughout the United States.  Ms. Howze's duties included advising the CEO, CFO, COO and other senior executives.  Prior to the ABM assignment, Ms. Howze accepted an assignment as an interim senior employment counsel at Visa International.
Ms. Howze often speaks on employment and labor topics and lectures at educational institutions.  In addition, she has conducted over a hundred training programs for human resources managers and senior business line managers.  While a committee co-chair at the Bar Association of San Francisco (BASF), Ms. Howze represented BASF at the U.N. Fourth World Conference n Women in Beijing.  Ms. Howze also chairs the Judicial Evaluation Committee for the California Association of Black Lawyers and she is a former Board member of the California Women Lawyers Association.
Ms. Howze grew up in Chicago, where she earned her Bachelor of Science degree in Education from De Paul University, a Master of Arts degree from the The University of Chicago, and a Juris Doctorate from De Paul University Law School.  She also attended the University of Hawaii.
If you would like a list of specific cases and references, please send an email request.